Pros & Cons Comparison:
In Person or 

Online?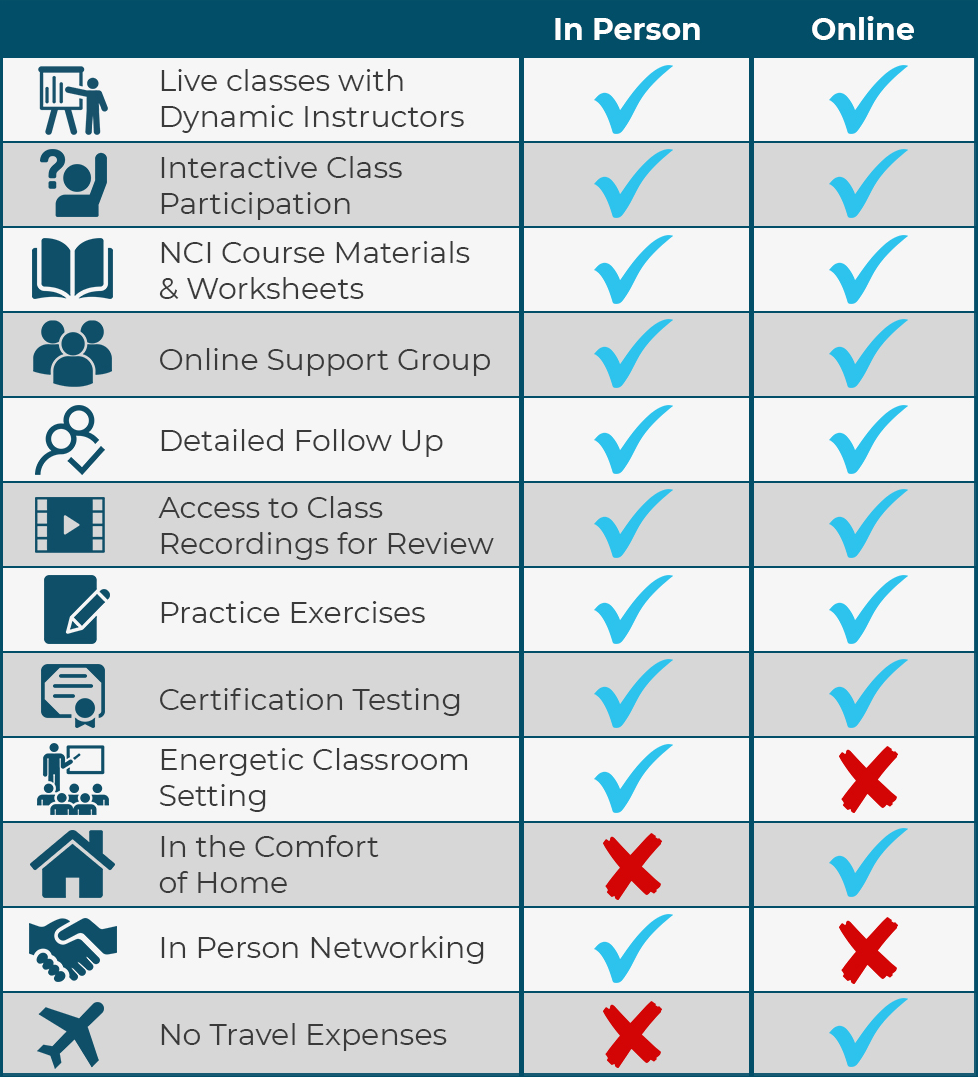 All of our classes are live, highly interactive workshops limited to 100 seats to make sure you get the focused attention you deserve from Jason Phillips and his team of coaches.
Locations vary, since we want to give as many people around the world a chance to fly out to these crucial workshops.
When you sign up, you'll get immediate access to a digital manual which you can use as a reference for the concepts and strategies we cover in the workshop.
We'll also add you to a private Facebook group for workshop attendees so that you can ask questions, network, and get feedback on your work.
Once you're at the workshop, you'll receive a binder full of all the worksheets we plan to work through.
And, most importantly, we'll send you home with detailed, personalized marching orders and a take-home practice exercise.
That way, you can make sure you mentally lock in the teachings and start immediately creating better results for your clients.
You know you need to upgrade your nutrition coaching with our help, but for whatever reason, you aren't able to travel out to our live workshops.
No problem—we have you covered.
For each workshop, you can choose the "Online" option, which will give you access to a live stream of the workshop that you can watch from your home or office.
We'll also keep a recording of that stream online for you for the next 90 days after the workshop. That way, even if you are busy on the day of, you can go back and watch the entire workshop on your own time. (And, of course, you can review it as many times as you like.)
Just like we offer for the "In Person" package, we'll send you a complete digital reference book, take-home marching orders, membership in our private Facebook group, and a digital version of all our worksheets so you can follow along as you watch.
Again, this is our way of making sure that every fitness coach who needs this program has a chance to get it.
Upcoming Available Classes Offered Online & In Person