Level 1 Nutrition Certification Course
 AVAILABLE ONLINE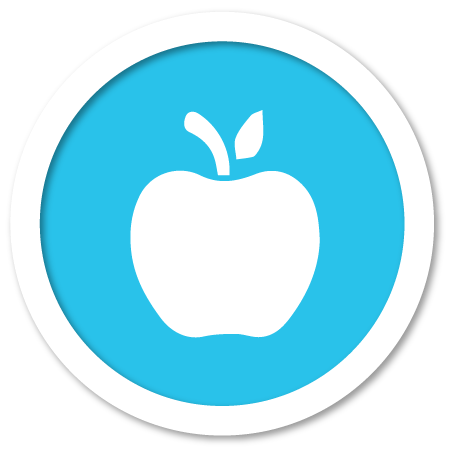 Course Description
You know it's impossible for anyone to out-train a bad diet… but HOW are you supposed to correct your clients' diets when they come to you with low compliance, stalled results, trendy fad diets, eating disorders and damaging nutritional habits?
Here's the first thing you need to know: it's not your fault that your clients are struggling to get their nutrition right.
It's not their fault, either. It's not even the nutrition industry's fault—we've developed all these incredibly effective systems, but there's just one thing missing…
You need a nutrition COACH, not a nutritionist.
A nutritionist is a master of knowledge and a nutrition coach is a master of application.
Whether you plan to become a nutrition coach yourself or you plan to send out one of your trainers to become one, listen closely…
Nutritional Coaching Institute offers a CONVENIENT ONLINE SELF-PACED COURSE where I will reveal EVERYTHING you need to know to deliver world-class nutrition coaching using a system that allows you to pinpoint every client's exact needs and give them instructions they'll actually follow.
Course Materials
Full access through our online portal
Access to Instructors
Over 90 days for any questions you have
Case Studies
Cross-comparison for multiple studies
At Home Learning
The convenience & luxury of an online class
Certification
Receive a certification upon passing
Level 1 Nutrition Certification Course Content
Part I: The Science
Introduction: The Role of a Nutrition Coach—Discover why nutrition matters, what it means to be a true nutrition COACH, and why nutrition coaches are set to dominate the fitness industry over the next 5 years.
Chapter 1: Calories — All your questions answered about the most misunderstood topic in fitness. We'll show you a much more sophisticated system than "calorie counting" so you can WOW your clients with your knowledge and get them to drop ineffective fad techniques that hurt their results.
Chapter 2: Energy Systems — Keep your clients happy and empowered for maximum results by skillfully manipulating their energy levels using our unique system. You can tell them these techniques are even better than coffee!
Chapter 3: Hormones — Work against your clients' hormones and their results are doomed to fail. Work WITH your clients' hormones and you'll deliver better results than they've ever gotten before. Consider this your new secret weapon.
Chapter 4: Metabolism — Discover how to separate myth from fact and get every single client to a HEALTHY metabolism, regardless of where they're starting from. Modern life is a metabolic war zone—but you can use this to heal your clients and deliver them life-changing results.
Chapter 5: Macros vs. Micros — Macro and micro counting is a powerful tool that too often gets garbled into bad advice. You can be the first to explain these techniques to your clients in an easy-to-grasp way that they can successfully implement in their own daily lives (which means better results for them and better testimonials for you).
Chapter 6: Hydration — Dehydration is the sneakiest of nutrition issues—you'll never guess how many seemingly unrelated health issues all trace back to lack of hydration. Luckily, they all have the same simple solution: more water. Discover how to successfully explain hydration to your clients and get them 100% compliant with good water drinking habits.
Chapter 7: Supplements — Supplements get a bad rap, which is bad news for your clients: they're missing out on potentially life-changing nutrition tweaks that are easy to implement and deliver quick results. Discover the RIGHT supplements for each client using this system.
Part II: The Application
Introduction: Nutritional Timing Explained—Timing is a powerful tool, and it's at its most powerful when you pinpoint exactly when your client needs it. Discover the most sophisticated system to date for determining how to use timing to get the best results for your clients.
Chapter 8: The Intake Process — This is where most personal trainers are leaving 87% of their potential income on the table. The intake is a goldmine of priceless information that will help you deliver better results, stimulate more referrals and testimonials, and bring in more paying clients. You can't afford to miss this info!
Chapter 9: Prescription for Macros — There's a huge different between formulas and real life application here. Lucky for you, we'll teach you a system to quickly and easily bridge that gap with any client so you can get back on track delivering results.
Chapter 10: Prescription for Timing — This is where the rubber meets the road: discover how to time your client's nutrition pre-workout, post-workout, and even post-post-workout, so you can drive higher compliance than ever before and smash through your clients' plateaus.
Chapter 11: Prescription for Hydration — Water's the source of all life on earth, and yet your clients still don't drink enough of it. Weird, right? We'll show you how to fix that, including a system for determining the exact amount and timing each client needs.
Chapter 12: Prescription for Supplements — Our three-tiered system (needed, recommended, optional) will allow you to maximize client compliance for taking supplements and show you to take a "less is more" approach that delivers better results and makes your clients happy.
Chapter 13: Prescription for Body Composition — Whether the client wants fat loss or muscle gain, we have a system you can use to get them their desired body. Plus, we'll finally answer the question: "Is recomp possible?"
Chapter 14: Prescriptions for Performance — Like Bedros says, we have the tools to create physiques that not only look good, but perform good too. Aerobic, anaerobic, strength, gymnastics, sport-specific goals—whatever your client is looking for, we have solutions.
Chapter 15: Metabolic Adaptation (and Damage) — Metabolic history is critically overlooked right now. Would you ever ask a client to work out without asking about injuries first? Of course not! So why would you put them on a nutrition plan without checking for metabolic injuries first? Understand your client, give them self-awareness, and deliver unbeatable results.
Chapter 16: Eating Disorders — Anorexia and bulimia are serious disorders, and need to be treated accordingly. While you may be able to coach a client through some struggles with body image, you need to understand when to refer your clients out to a medical professional. This chapter will help you develop a deeper understanding of scope of practice, and how to truly help the people that need it most.
Chapter 17: The Art of Coaching — It's rarely the food that's the trigger. Everyone knows that salad is healthier than pizza, but our clients' brains have been hacked to pick the pizza. Coaching is how you counter-hack the client for their own success.
BONUS STORY: "The Magic of Biofeedback"
One of the biggest lessons I teach in coaching is how to use biofeedback to track your clients' progress and deliver results. This is a CRITICALLY under-used tool, especially considering how much more effective it is than the scale.In fact…I once had a client who flat-out refused to step on the scale. Ever. I told her, "Great! Then we'll just stick to pure biofeedback." Instead of weight-based check-ins, I had her track her energy levels, ability to wake up/fall asleep, ability to focus, sex drive, etc.Four months later, I got a text from her out of the blue saying she finally got the courage to step on the scale. She had gone down 34 pounds!Now imagine telling your clients you can get them looking better and feeling better without ever having to use the scale…
Chapter 18: Business Systems — This is where we take all the sophisticated tools and systems above and tie them together into streamlined processes you can repeat quickly, easily, and on-budget for every client. THIS is the key to making a difference and making yourself massive profits while you do it.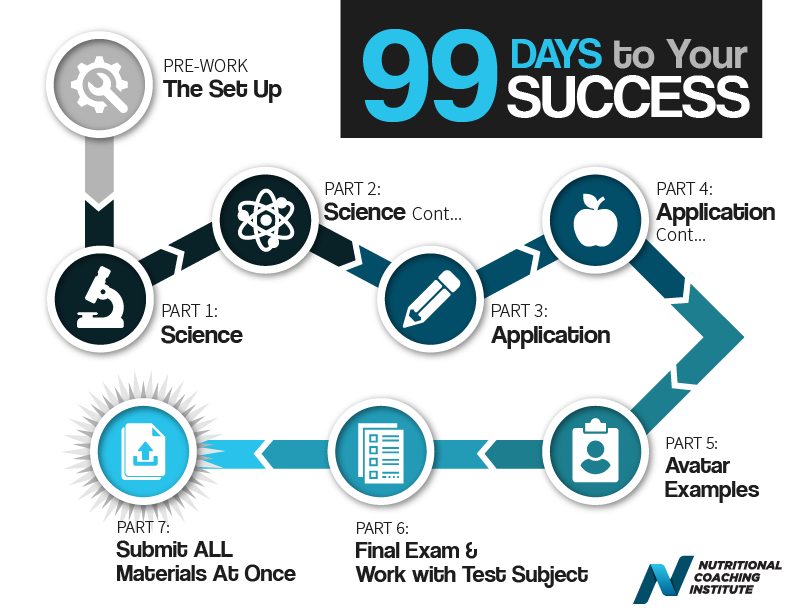 Meet Your Nutrition Coaches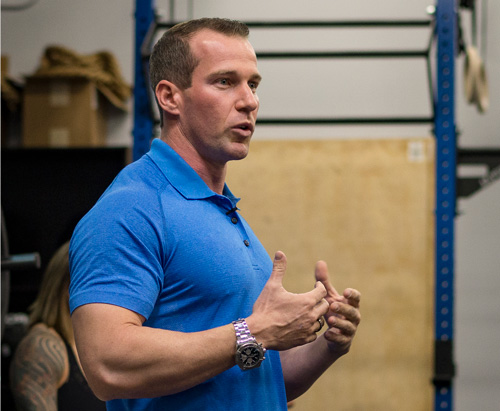 I'm Jason Phillips, founder of the Nutritional Coaching Institute. I discovered the power of nutritional coaching as a young man when I recovered from anorexia and learned that the proper application of food can save lives.
I've worked with everyone from pro athletes to weekend warriors. I was the first one to educate the CrossFit community on the importance of post workout supplements, and I've since gone on to work with UFC fighters, WWE wrestlers, and fitness celebrities.
These experiences have taught me that you don't need a "nutrition philosophy"—all you need is a tool chest of smart nutrition coaching techniques and a system to determine what your clients need right now.
So I created the Nutritional Coaching Institute to install in you the tools, mindset, and confidence you need to tackle any client's toughest eating challenges.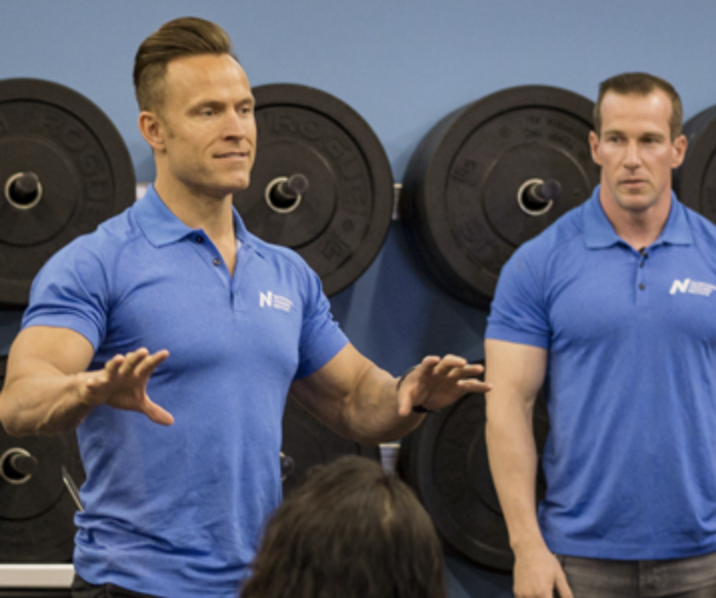 Travis Zipper is an expert on hormones and one of the most intelligent people I know. I was excited to work with him from the moment we met because I knew he could challenge me to stretch my own knowledge even further and deliver even better service to the fitness community.
Travis started as a straight diet coach in working in a medical weight loss and anti-aging clinic. Over and over again, he found himself hitting the same roadblock: he would give clients the perfect diet to follow, they would be super compliant, and yet they still wouldn't get results.
That's when he started to wonder about the role of hormones, starting with stress and inflammation. The more he discovered about hormones, the more he realized that other nutritionists and doctors were giving out horrible plans—plans that only caused their clients to stay overweight, keep having mood swings, and suffer from low energy.
Fed up, Travis leapt at the opportunity to join me as an NCI coach and teach people the truth about hormones. Now, he's worked with everyone from weekend warriors, to soccer moms, to high-end athletes, and he's gotten fantastic results with all of them. With this module, he'll give you the tools and techniques to help you do the same.
Ready to start Nutrition Level 1 online TODAY?
Now I Have Something Embarrassing to Admit to You…
When I first dreamed up my idea for the Nutritional Coaching Institute, I figured it would start as a small group of my close contacts meeting up to discuss all the knowledge I just outlined above.
Boy, was I wrong. The first time I mentioned the idea publicly on Facebook, I got hundreds of fitness professionals begging me to let them in. Since I didn't have the infrastructure yet for such a massive group, I had to put them all on a waitlist and stick with my invite-only list for the first few sessions.
Now the Nutritional Coaching Institute offers this massively popular course SELF-PACED and ONLINE to anyone who's serious about making more money, dominating their area, and delivering the best client results in town.
Are you ready to improve yourself AND your business?
Get started with the Level 1 Nutrition Certification TODAY.