Men's Hormone
Masterclass
AVAILABLE ONLINE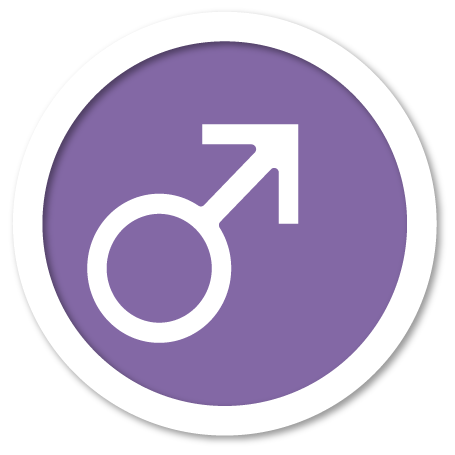 Course Description
Hormones are often one of the most discussed and most daunting topics in nutrition and fitness. In an industry where misinformation is prevalent, coaches and clients are often left with unanswered questions of how to manage hormones during a physical transformation.
Whether you and your clients are seeking fat loss, muscle gain, better performance or even simply better overall health, hormones, and our internal physiology must be functioning properly to safely and effectively reach our goals.
Optimal male hormone health is not as simple as grabbing testojack 9000 from your local supplement store. From optimizing testosterone to ensuring longevity, we must understand how our body's physiological hormonal "thermostat" works to correct hormonal deficiencies and maximize client outcomes.
Course Materials
Full access through our online portal
Online Class Modules
Organized and easy to follow.
Video Classes
Available online to watch 
Industry Leading Instructor
Coach Sam Miller, leader in the industry
At Home Learning
The convenience & luxury of an online class
Men's Hormone Masterclass Content
As with all all courses here at the Nutritional Coaching Institute, our aim is to educate you on the SCIENCE and then to teach you REAL LIFE APPLICATION.
Part I: The Science
What is male hormone deficiency? — Hormones are a major buzz word these days for both men and women. Low testosterone is often misunderstood and mistreated, but what is it?
Understanding the HPTA axis and causes of male hormone deficiency — Learn how our body has a thermostat or internal compass for regulating our hormones.
Overview of Chronic Stress, Cortisol, and Reproductive Hormones — The stress and "test" connection cannot be overlooked. Our body's adaptive physiology is hard wired to lower reproductive hormones in several stressful scenarios.
The Impact of Exogenous Testosterone, Anabolic Supplementation, & P.E.D. — The unspoken ramifications and misconceptions about exogenous or supplemental testosterone in the fitness and nutrition industry.
Part II: The Application
Male Hormone Restoration Scenarios — We can use nutrition for the management and maintenance of male androgens, along with strategic recovery and supplementation protocols.
Tools and Tactics — You need to know the three primary elements of Awareness for Men's Hormonal Health to get lasting results. We use the Drains + Charge Analysis and several case study examples to illustrate the approach needed to safely and effectively improve hormone levels.
Bonus Items — This NCI Masterclass will include both real-life case study examples and recommended lab requisition items to use when pulling tests for current and future clients.
Meet Your Men's Hormone Masterclass Coach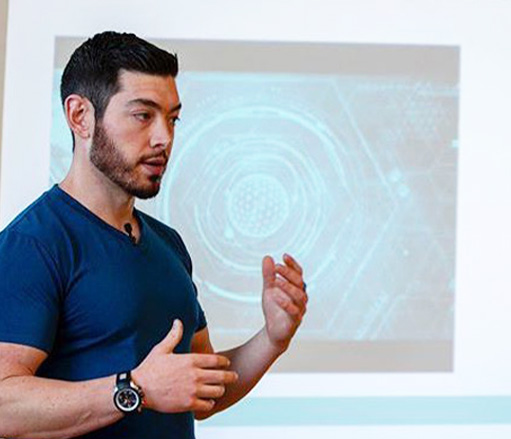 As a professional Sam leads a coaching apprenticeship for nutrition coaches, trainers, dietitians, nurses, and doctors. His goal is to improve not only scientific acumen but also the application of complex concepts in the nutritional coaching space. Sam battled pituitary and endocrine issues of his own earlier in life and now utilizes that firsthand experience to save others time, trials, and tribulations with testosterone.
In addition to working with countless clients in both nutrition and fitness, Sam has also been a featured writer for Testosterone Nation, a featured speaker at LinkedIn on sleep and stress management, and a requested guest podcasts setting the standard for free education in the space.
As NCI's male hormone specialist instructor, he will teach you how to understand your client's true root cause of a possible problem and work to implement sustainable solutions.
Ready to start the Men's Hormone Masterclass online TODAY?
The issues that are coming to nutrition coaches are becoming more and more complex by the day.
It is important to recognize that we as nutrition coaches don't need to "know it all" or have all the answers for our clients.
But it is important to stay informed and educated enough to help guide your clients in the right direction – whether the answer comes from you or if you help guide them to another qualified professional.
This knowledge you will gain in this course WILL increase your efficacy as a coach…
This knowledge you will gain in this course WILL increase your confidence as a coach….
And ultimately the knowledge you will gain in this course has the potential to finally help you find the SUCCESS you have been looking for as a nutrition coach!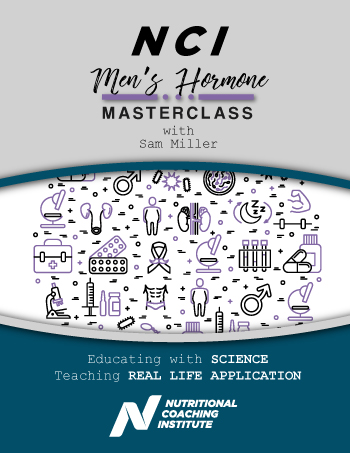 Are you ready to improve yourself AND your business?
Get started with the Men's Hormone Masterclass TODAY.