Level 2 Nutrition Certification Course
 Pre-Requisite Required
  (Must be Level 1 Certified OR have special approval.)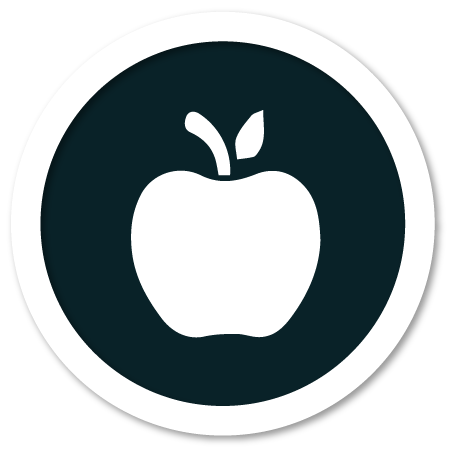 Course Description
Congrats….you are among the ELITE!
You can build proper prescriptions, you can facilitate compliance, and you have distinguished yourself as a COACH…not just another macro provider.
But what if I told you there is more?
Here's the truth – I don't need to tell you there is more….you already know it!
You see, the days of nutrition coaches only prescribing for performance, aesthetics, and longevity are long gone…
Instead, we are restoring health, working hand in hand with medical practitioners, and building protocols that will do far more than simply create athletes or cover models!
Whether it be metabolic adaptation, HPA Axis dysfunction, the endocrine system, or the gut microbiome, top nutrition coaches must be armed with the knowledge to handle everything…
And thankfully, NOW YOU CAN!
Welcome to the NUTRITIONAL COACHING INSTITUTE LEVEL 2 NUTRITION COACH CERTIFICATION!
Course Materials
Full access through our online portal
Access to Coach Travis
Over 60 days for any questions you have
Case Studies
Cross-comparison for multiple studies
At Home Learning
The convenience & luxury of an online class
Certification
Receive a leading, industry-recognized certification upon passing
Level 2 Nutrition Certification Course Content
Part I: The Science
Chapter 1: Caloric and Macro Intake/Expenditure Variances Among Different Body Types and Genders — As you know, customization is KING.
Chapter 2: Fat Loss and Metabolic Adaptations That Affect the Rate of Fat Loss — Metabolic adaptation is a buzzword these days, but do you really understand it? Being able to explain this clearly to your clients, and helping them navigate it will surely have you recognized as one of the elite coaches in the industry.
Chapter 3: The HPA Axis and Its Role in Dieting — While adrenal fatigue is not readily accepted by the medical community, HPA Axis dysfunction is – and after this chapter, you will know how to handle it inside of a prescription – you're welcome 😉
Chapter 4: The Endocrine System and Its Role in Dieting — Discover how to separate myth from fact and get every single client to a HEALTHY metabolism, regardless of where they're starting from. Modern life is a metabolic war zone—but you can use this to heal your clients and deliver them life-changing results.
Chapter 5: Micronutrient and Fiber Intake — In a "macro world," it's the MICROS that are starting to get some love. The cyclical nature of the dieting world tells us that we must be prepared to speak to our clients about the importance of their micros, and how to get them from their diet.
Chapter 6: The Gut Microbiome — If you haven't heard of this, you will – it is THE topic that will dominate research for the next 10 years. This is your opportunity to be ahead of the game!
Chapter 7: Understanding Insulin Sensitivity —From daily blood glucose readings to glucose disposal agents, insulin sensitivity can be a valuable tool in creating long-term results with your clients in all three areas of the triangle of awareness. It can also be a neurosis that drives your clients away. This chapter will help you avoid the overwhelm, and simply create RESULTS.
Chapter 8: Advanced Supplementation Protocols — This is not your "band-aid" prescription for a crappy diet. Instead, these are real-world protocols that will help you with things like hormonal repair and GI dysfunction, and many others.
Part II: The Application
Chapter 9: Client Communication — Establishing the Process and Creating the Vision—In Level 1 you learned the "connection" model, and now it's time to kick it up a notch. Did you know that your first conversation with your client can determine how long that client stays with you…regardless of the results of achieved? We will show you how to build sustainability in your business with the write conversational framework.
Chapter 10: Specialty Protocols — This is a deep dive into all the popular diets that exist, and HOW and WHEN to apply them. We have included keto, fasting, carb cycling, plant-based, and detox protocols.
Chapter 11: Body Composition Specific Protocols — Let's be honest, you are going to need some before and afters to market your business. People will always want fat loss, and you must be able to create it in a manner that is safe, effective, and sustainable. And hey, being able to help your clients "peak" for their AFTER photo won't hurt business either 😉
Chapter 12: Performance Specific Protocols — You know the periodized model works, but what happens on competition weekends? Your ability to successfully navigate pre, peri and post-event nutrition can single-handedly change the game for your clients – are you confident enough to prescribe accurately? You will be after this!
Chapter 13: Longevity Specific Protocols — Let's be honest, this isn't the sexiest of topics, but it IS one that is becoming more popular. As you know, the best coaches can work with EVERYTHING that comes to them – this is no exception! Imagine being able to not just create results…but create results that will provide your clients with a better quality of life…FOREVER…now that's some good coaching 😉
Chapter 14: Overcoming Plateaus — There is nothing more frustrating for a client than not seeing results, especially when they are doing everything "right." Imagine if you had the tools to consistently bust through these plateaus, and create happy clients – how much more successful would your business be?
Chapter 15: Reading and Understanding Lab Work (How to Interpret and Apply) — While you must not confuse yourself with a medical professional, having the ability to read, interpret, and subsequently apply a client's lab work directly to their nutritional prescription will have your head and shoulders above your competition
Chapter 16: Advanced Case Studies — This is your opportunity to "learn by doing," which you know is the BEST way to not only acquire knowledge but retain that knowledge. Bring us your most difficult clients, and we will teach you using ours. Together we will be creating IMPACT and learning while doing so 🙂
Meet Your Nutrition Coaches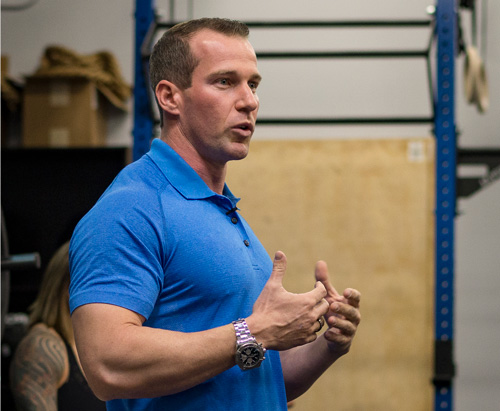 I'm Jason Phillips, founder of the Nutritional Coaching Institute. I discovered the power of nutritional coaching as a young man when I recovered from anorexia and learned that the proper application of food can save lives.
I've worked with everyone from pro athletes to weekend warriors. I was the first one to educate the CrossFit community on the importance of post workout supplements, and I've since gone on to work with UFC fighters, WWE wrestlers, and fitness celebrities.
These experiences have taught me that you don't need a "nutrition philosophy"—all you need is a tool chest of smart nutrition coaching techniques and a system to determine what your clients need right now.
So I created the Nutritional Coaching Institute to install in you the tools, mindset, and confidence you need to tackle any client's toughest eating challenges.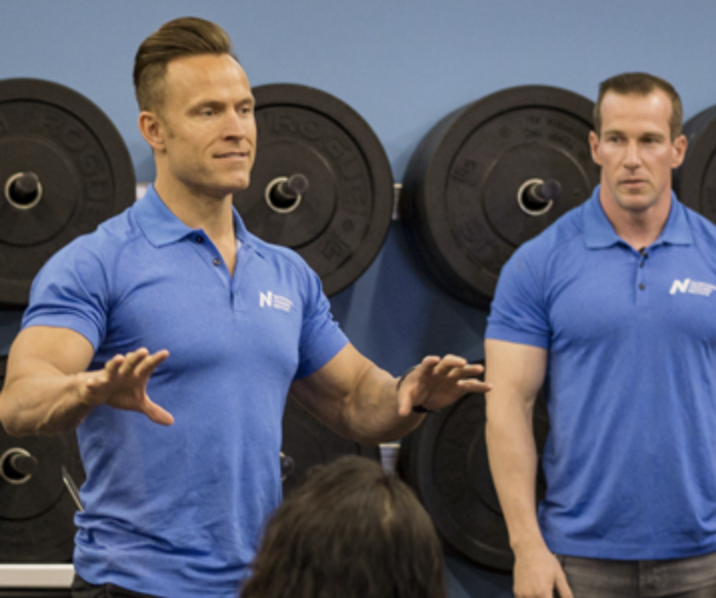 Travis Zipper is an expert on hormones and one of the most intelligent people I know. I was excited to work with him from the moment we met because I knew he could challenge me to stretch my own knowledge even further and deliver even better service to the fitness community.
Travis started as a straight diet coach in working in a medical weight loss and anti-aging clinic. Over and over again, he found himself hitting the same roadblock: he would give clients the perfect diet to follow, they would be super compliant, and yet they still wouldn't get results.
That's when he started to wonder about the role of hormones, starting with stress and inflammation. The more he discovered about hormones, the more he realized that other nutritionists and doctors were giving out horrible plans—plans that only caused their clients to stay overweight, keep having mood swings, and suffer from low energy.
Fed up, Travis leapt at the opportunity to join me as an NCI coach and teach people the truth about hormones. Now, he's worked with everyone from weekend warriors, to soccer moms, to high-end athletes, and he's gotten fantastic results with all of them. With this module, he'll give you the tools and techniques to help you do the same.
We will contact you once this course is available!
Now I need to be honest with you…
When the Nutritional Coaching Institute opened, I had no intentions of ever needing a Level 2 Certification…
But…WOW…was I wrong! In fact, I could not have been MORE WRONG!
The nutritional discussion in society today continues to evolve, and with this evolution must come an ability to answer the questions that our clients will inevitably have.
Inside of the Level 2 Course, not only will you be provided with the most up-to-date research on the most current topics, but you will learn to become one of the few experts that is prepared to APPLY this knowledge in a practical manner.
Want us to contact you when this class is available?