See How Other Coaches and Trainers Like You Have Benefited From Our Program
Hundreds of Coaches and Physical Trainers have used the Coaches Formula Program to become truly exceptional coaches, land new clients, and change their lives.
"The growth that has happened…Thanks to Jason for pulling my story out of me…"
Key Nutrition, Level 1 Certified
Utah
"Before I started working with Jason, I didn't even have a business…"
Empowered Momma, Level 1 Certified
Nebraska
"The NCI Level 1 set me up as a coach…"
"I can't even convey how incredible Trevor, Jason, and the other coaches have been."
Level 1 & 2 Certified Nutrition Coach
Texas
"You will not be disappointed."
Level 1 & Hormone Certified
Florida
"I walked out of Level 1 wanting to be a Nutrition Coach which I never saw coming."
RD, Level 1 & 2 Nutrition Coach
Wisconsin
"I went from starting out as a side hustle nutrition coaching business to working with a handful of pro athletes now at only 21 years old."
Level 1 Certified Nutrition Coach
California
"No one helped me with the real application and troubleshooting I had to do with clients until Jason showed up."
Level 1 Certified Nutrition Coach
Dubai
"It was like drinking from a firehose even though I have a long history of nutrition background."
Level 1 Certified Nutrition Coach
Chicago
"I've done a lot of nutritional stuff…but with NCI I am able to connect the dots in a way that I couldn't before."
"I love the take-home points I can automatically start to implement with clients and see real results."
"The 3 biggest things I've gained from NCI are:
1. The coaching is next level, I have never, (not in university, taking courses like NASM or even other mentorships outside of NCI) received the kind of hands on learning as I have from here. The energy, passion, education, experiences that everyone has to share is worth more than I ever expected. I have loved working with Mrs. Cassidy and Travis James. The lectures From Jess and Jason, plus all the key speakers I've heard from in NCI
2. The ongoing education that keeps getting created. I do not know many companies that are willing to change a mold they've created. NCI is all about changing it and recreating it better than ever. We are all constantly learning and life is constantly changing so it only makes sense, but it feels great to be involved with a brand that believes in it.
3. The journey that NCI will take you on if you allow it. The connections you make, the doors that can open. So many things that I never even thought about has just happened and I've loved ever step of the way – 💯"
Erin C.
Nebraska
""There's a reason every single one of my coaches is required to go through NCI before working for us. It's the most application based nutrition coaching certification course there is! Period.
NCI expands how macronutrient are used in a coaching setting, while teaching their students what real connection means."
Cody M.
Seattle, Washington
"I enjoyed hearing from all the instructors who spoke during the 2-day class. You guys are down to earth and spoke to participants like "real" people in the "real" world which I appreciate. I am a registered dietitian and have a Masters Degree in nutrition and feel I learned more in 2 days than I did in 6 years of college!!!!
"PN didn't offer Live Stream online courses or any in-person educational weekends. The course material had overlaps with NCI (supporting common themes) but the final tests didn't include any applicable testing (besides common case studies) which I think has been super helpful coming from NCI."
"NCI makes precision look like a joke. I learned more in a weekend than 18 chapters of their book."
"BEST CERT/FITNESS EVENT I HAVE ATTENDED IN A WHILE."
"It seems to go into more detail on the topic of hormones as well as other ways and ideas to calculate macros. It also went into more details about all that needs to be considered when coaching a client. While The PN L-1 was more focused on the base knowledge and science."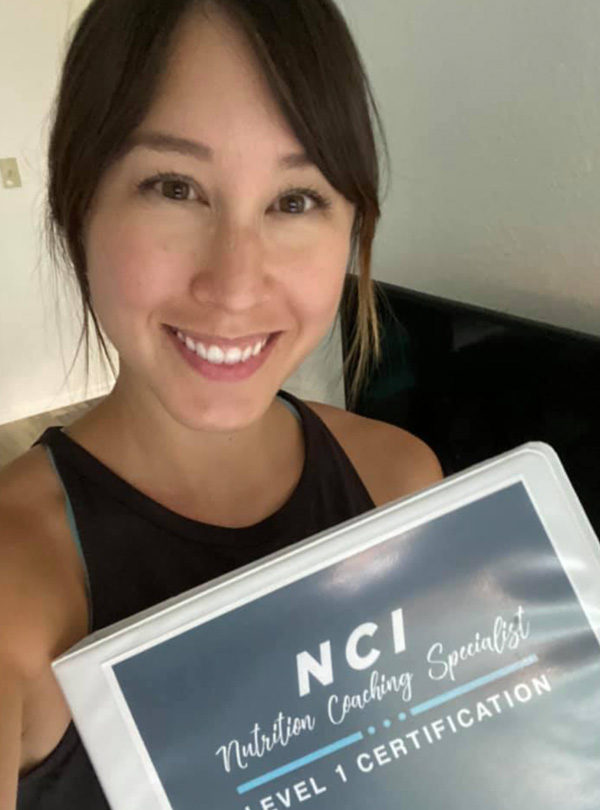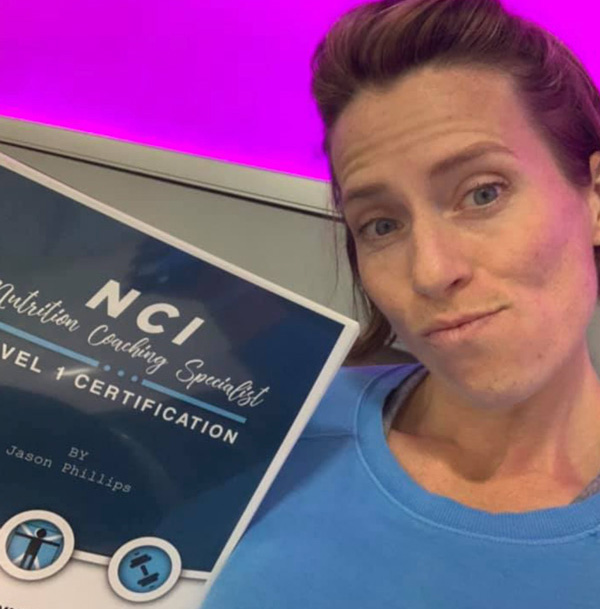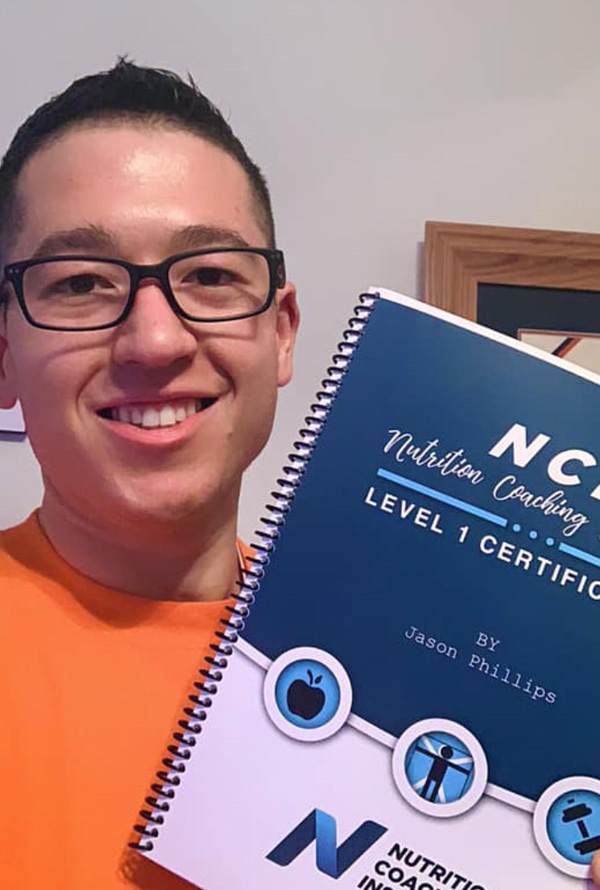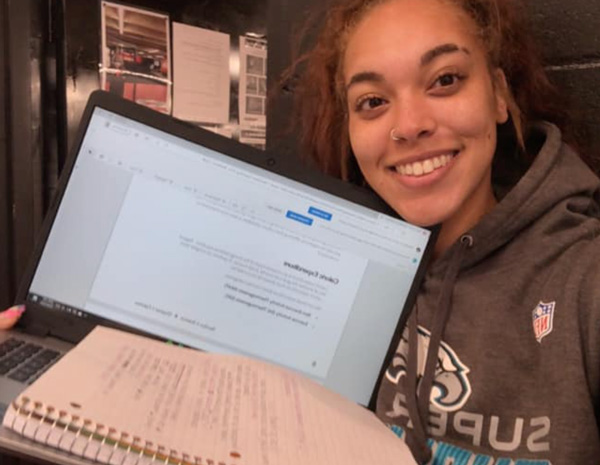 Here's what people are saying on Social Media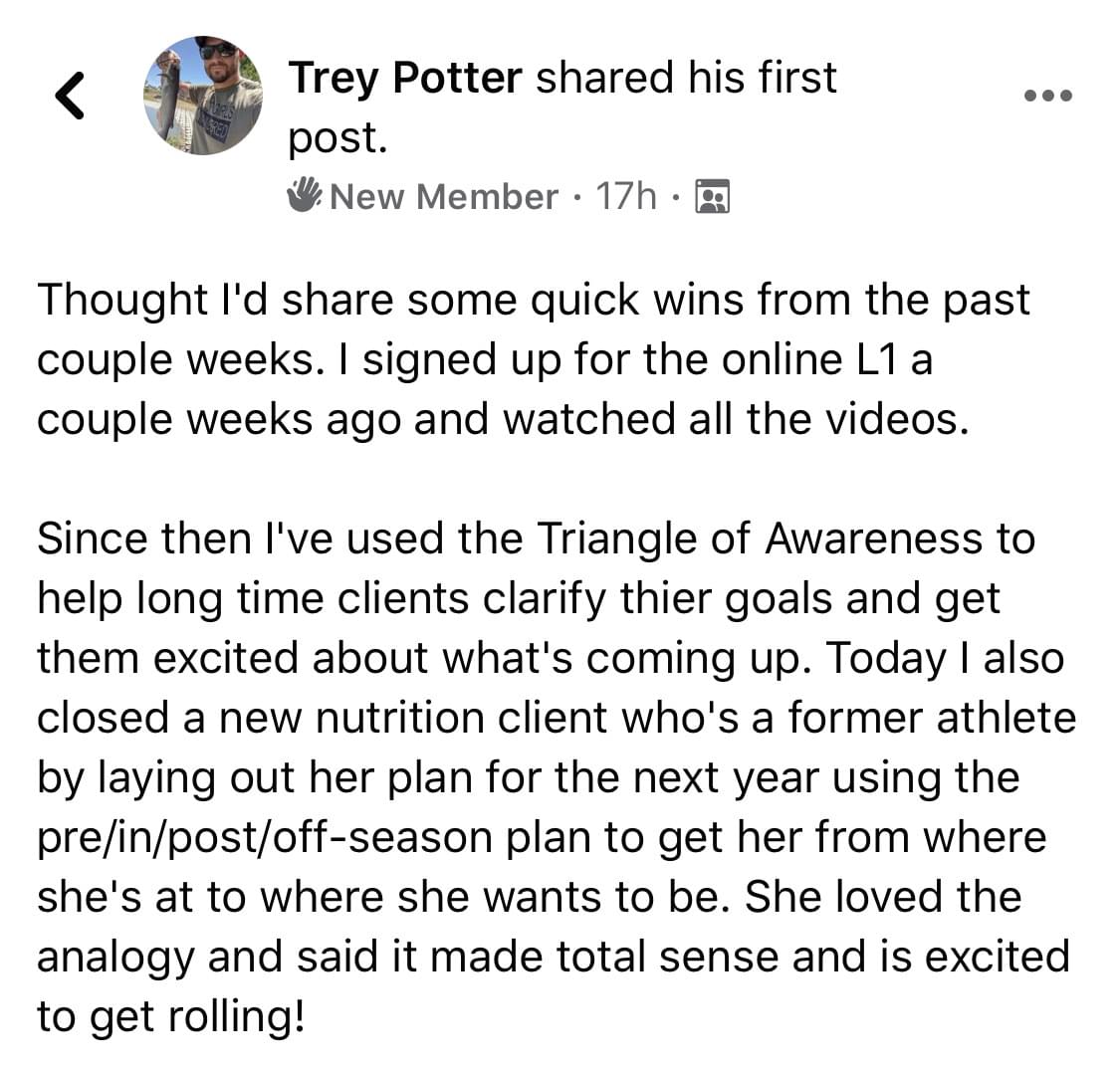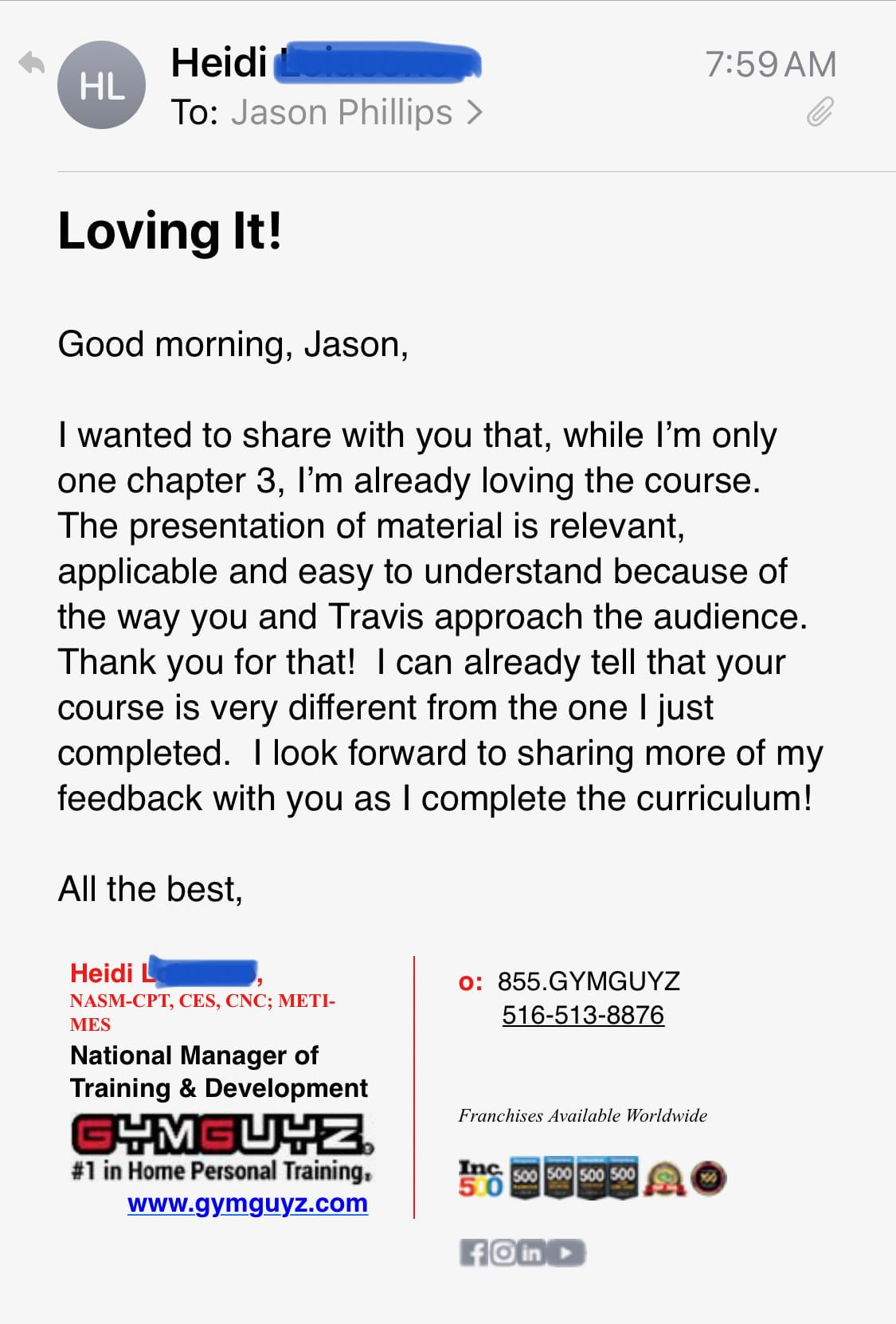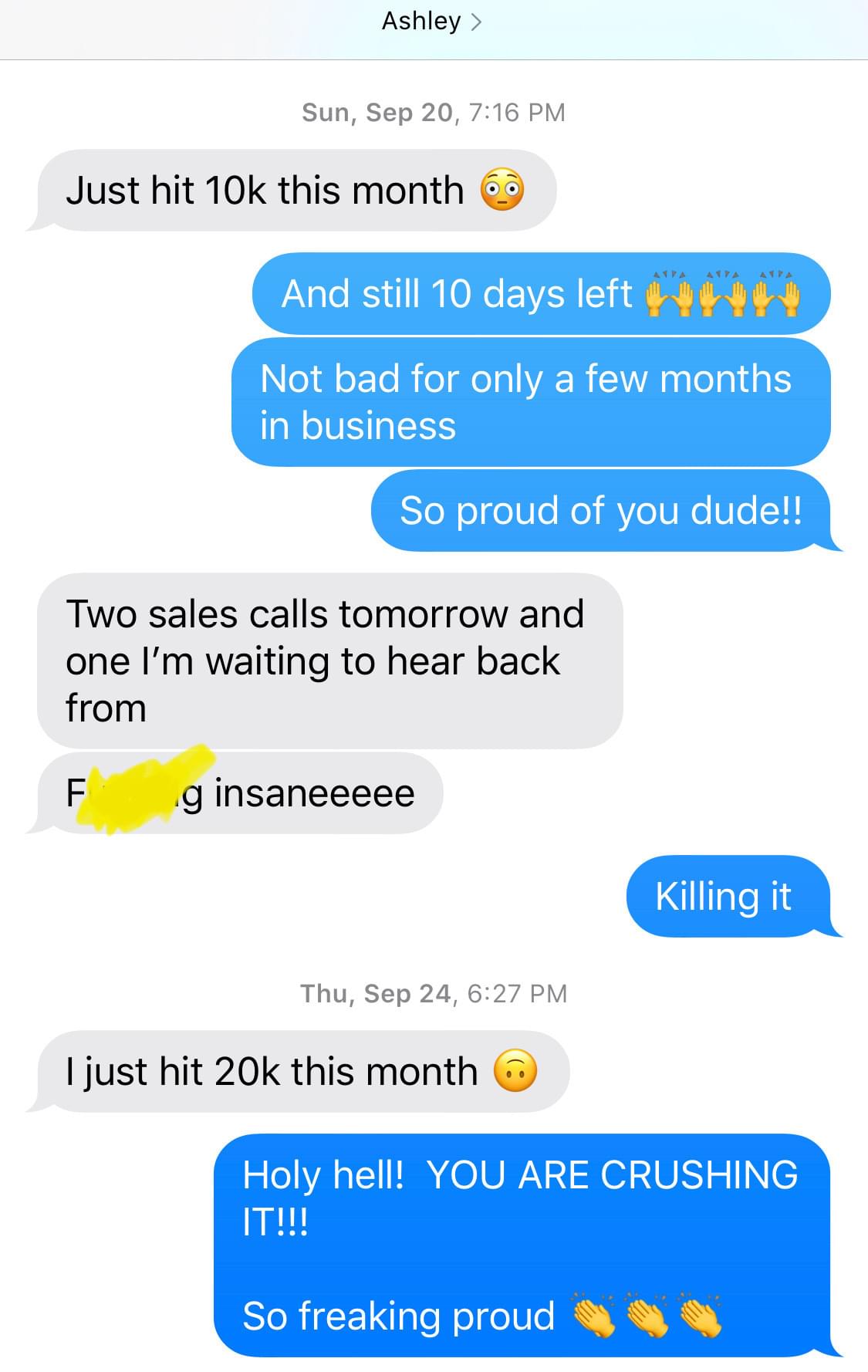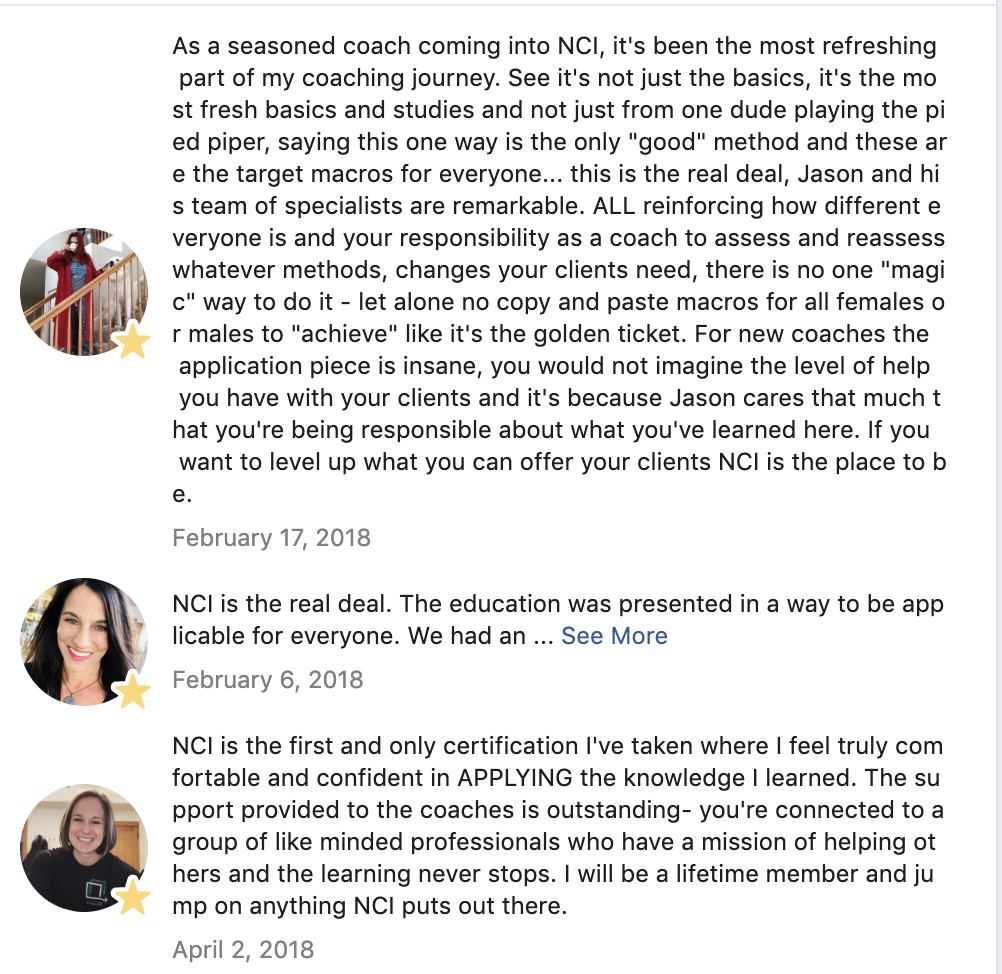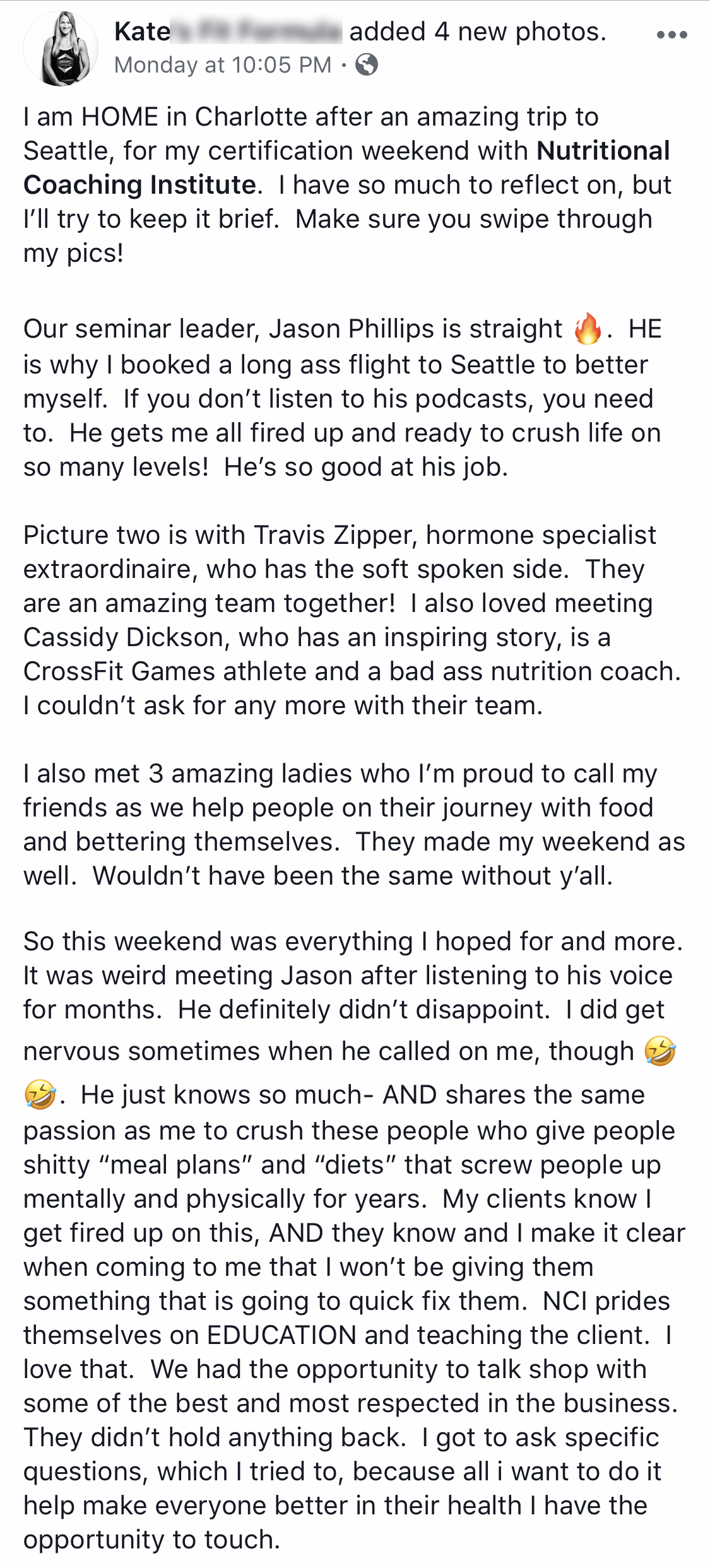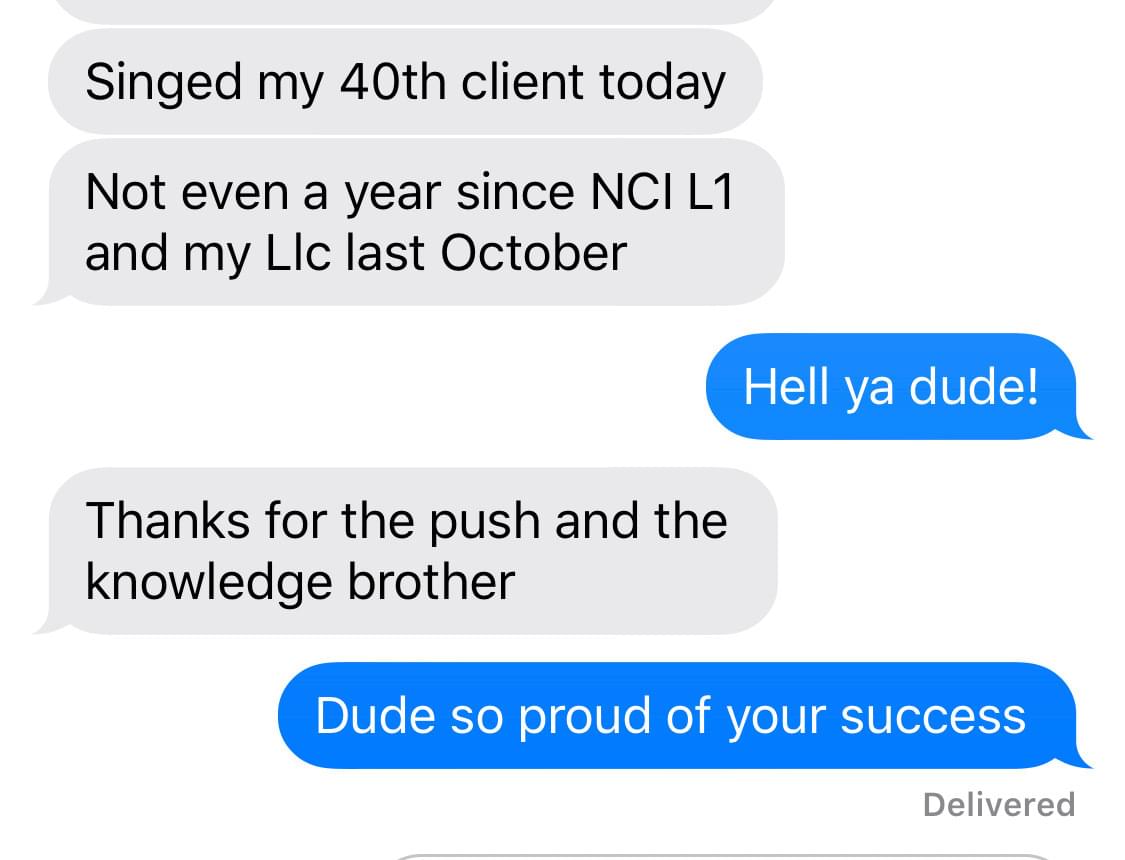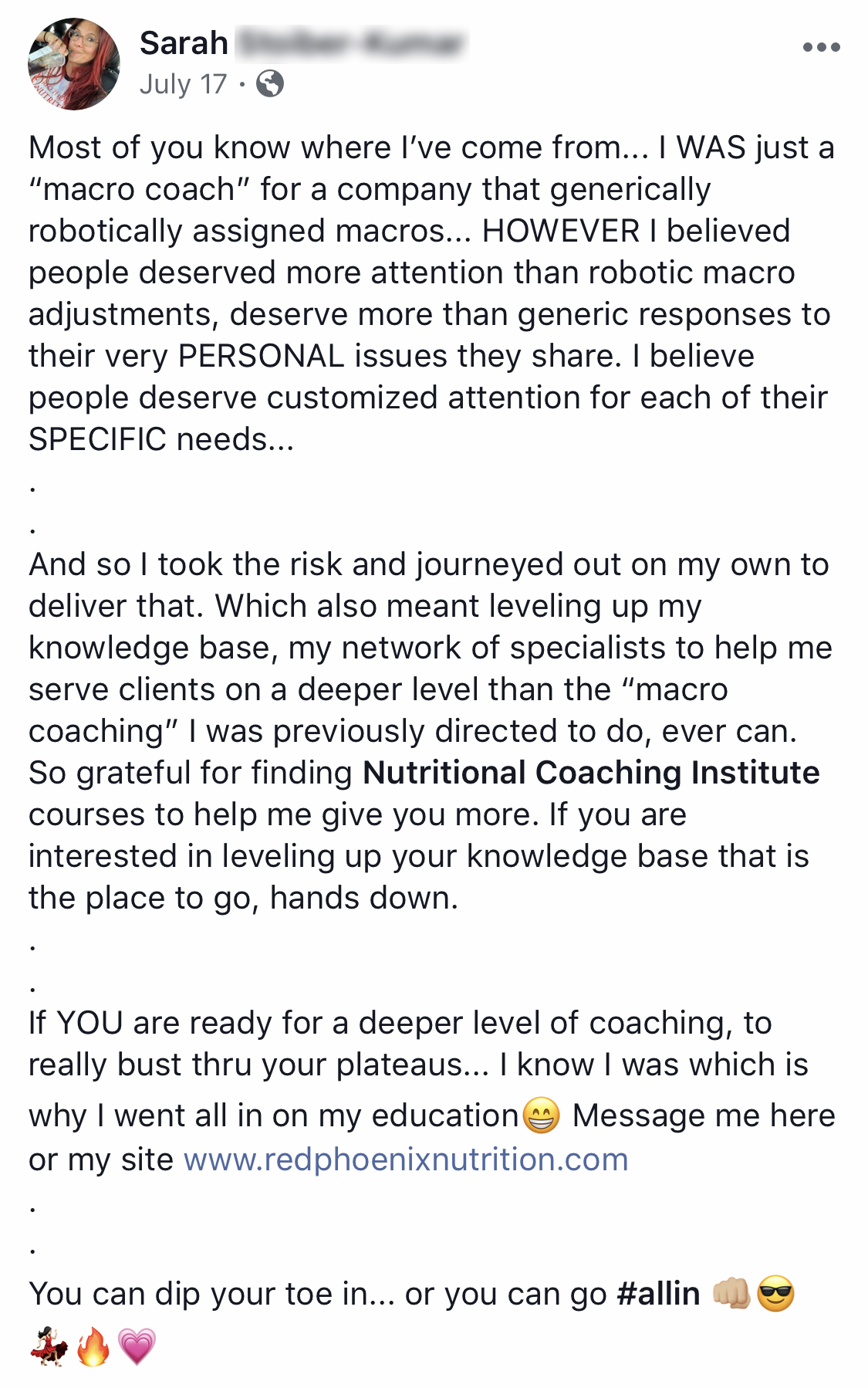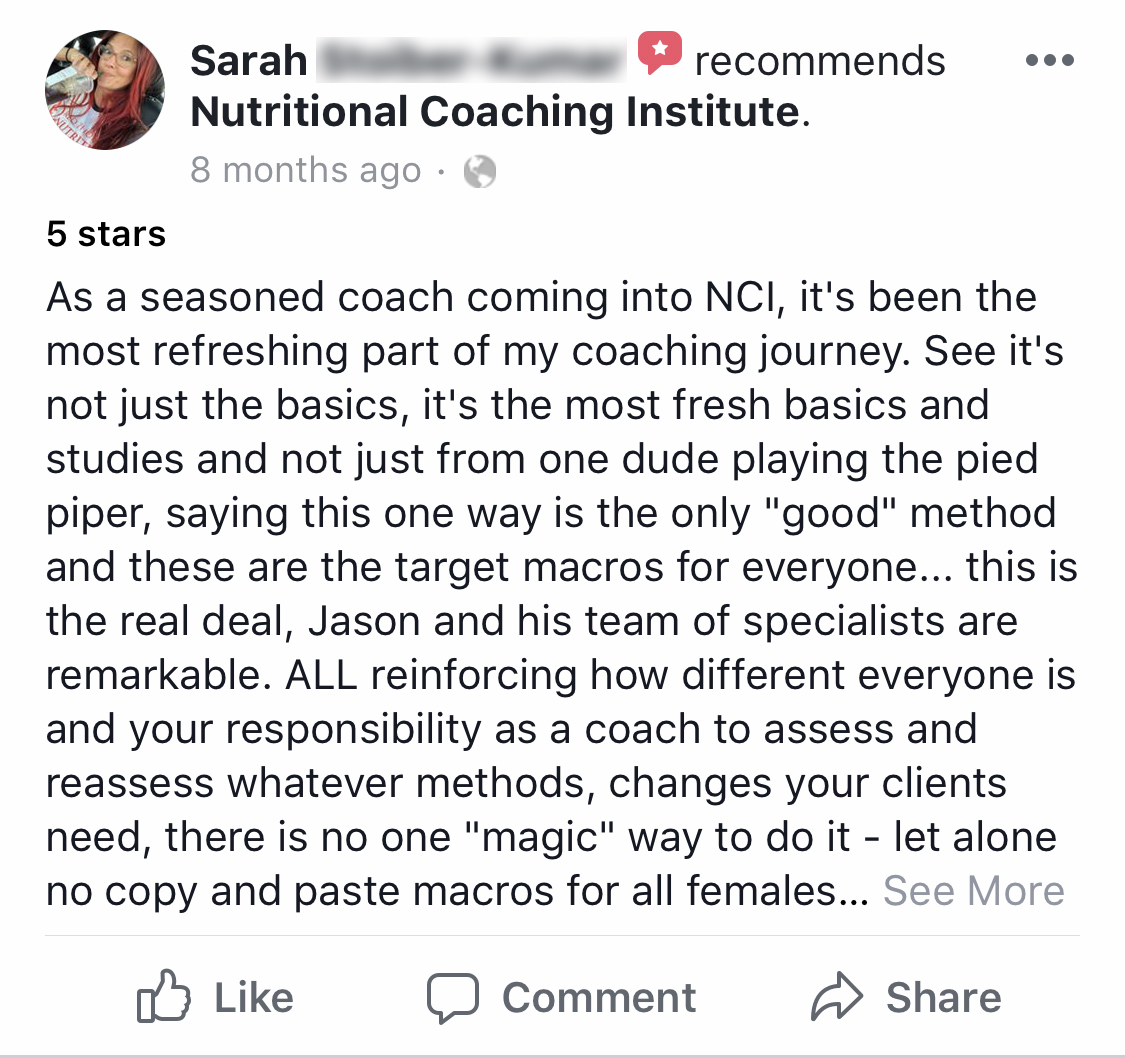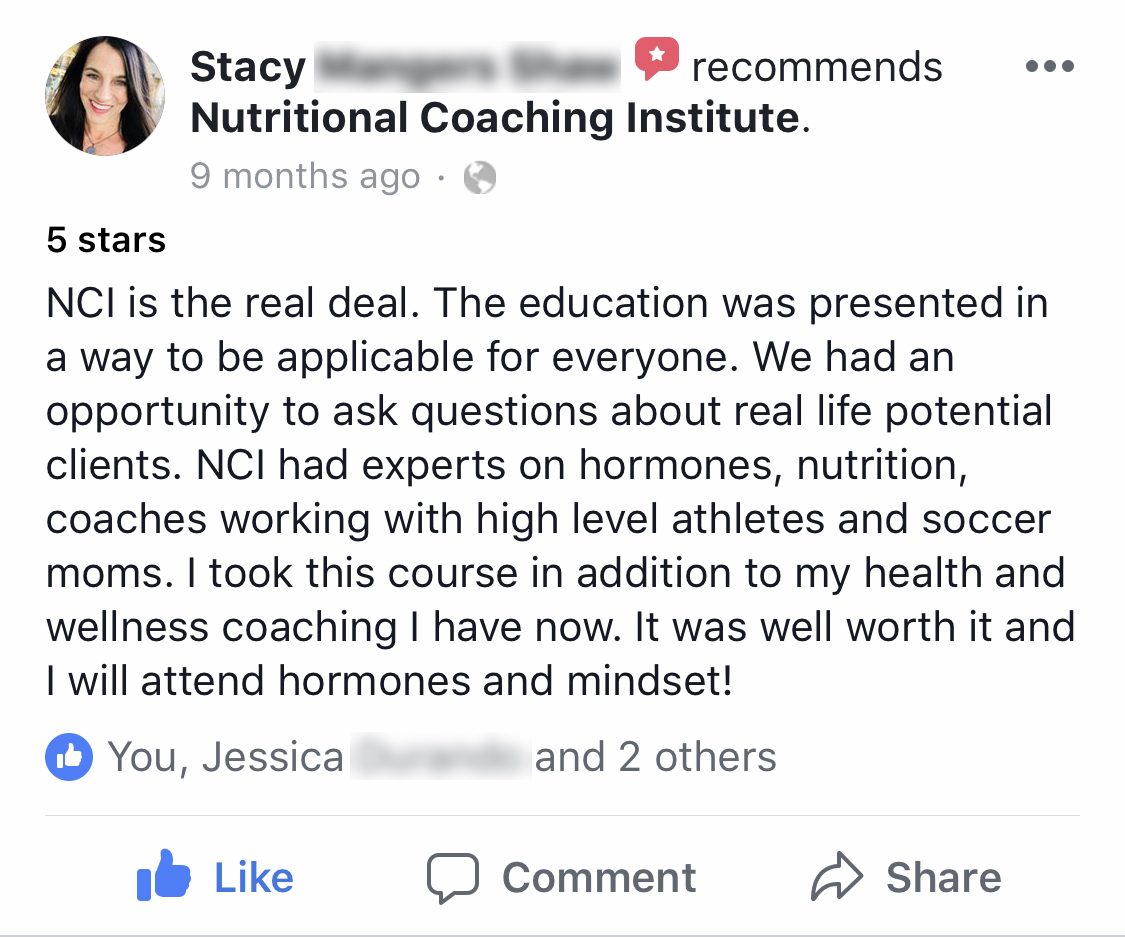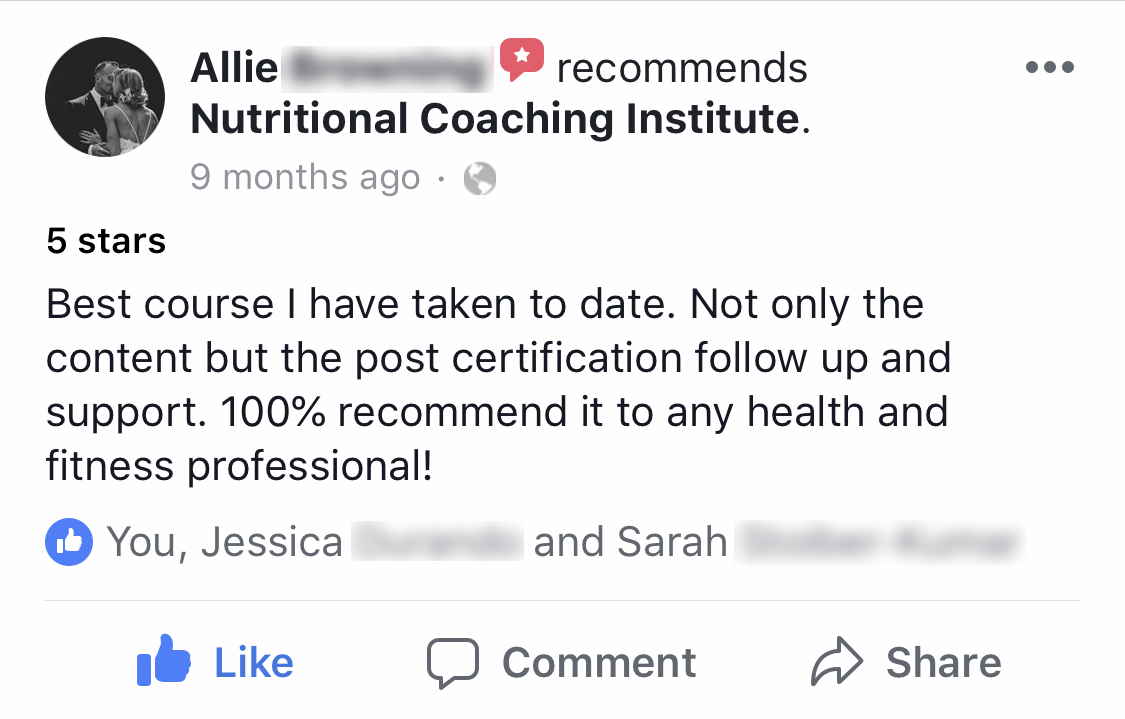 Are you ready to improve yourself AND your business?