What People Have to Say About NCI Classes
"PN didn't offer Live Stream online courses or any in-person educational weekends. The course material had overlaps with NCI (supporting common themes) but the final tests didn't include any applicable testing (besides common case studies) which I think has been super helpful coming from NCI."
"I enjoyed hearing from all the instructors who spoke during the 2-day class. You guys are down to earth and spoke to participants like "real" people in the "real" world which I appreciate. I am a registered dietitian and have a Masters Degree in nutrition and feel I learned more in 2 days than I did in 6 years of college!!!!
"It seems to go into more detail on the topic of hormones as well as other ways and ideas to calculate macros. It also went into more details about all that needs to be considered when coaching a client. While The PN L-1 was more focused on the base knowledge and science."
"BEST CERT/FITNESS EVENT I HAVE ATTENDED IN A WHILE."
"NCI makes precision look like a joke. I learned more in a weekend than 18 chapters of their book."
Testimonials from Social Media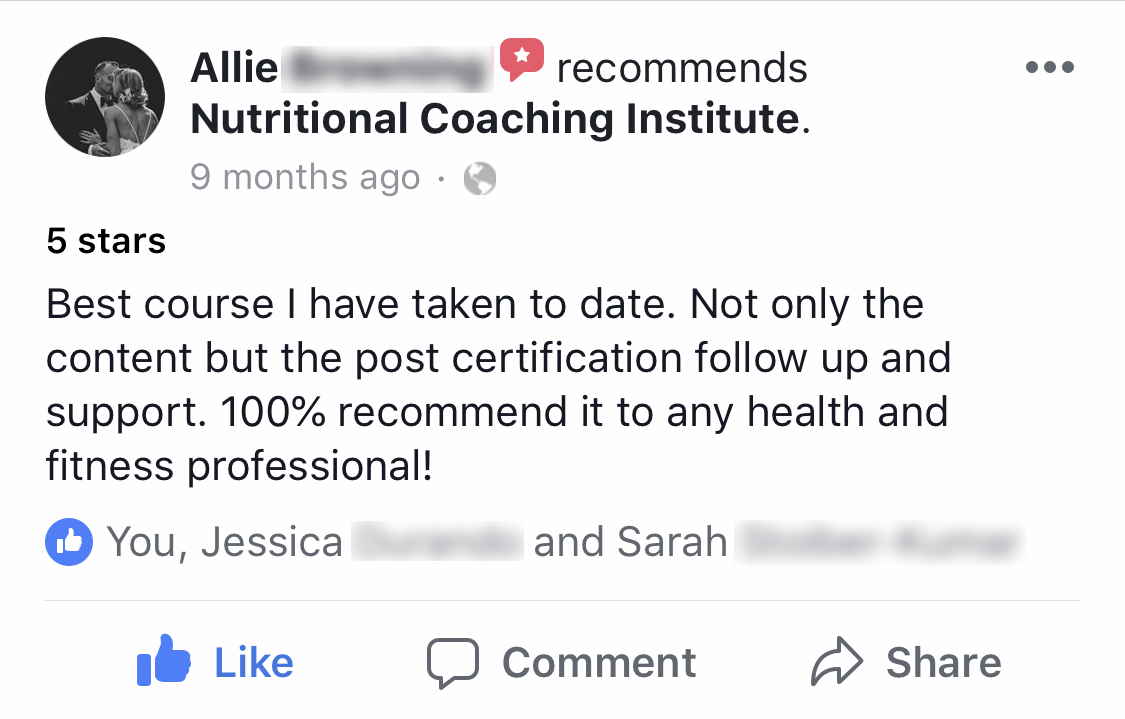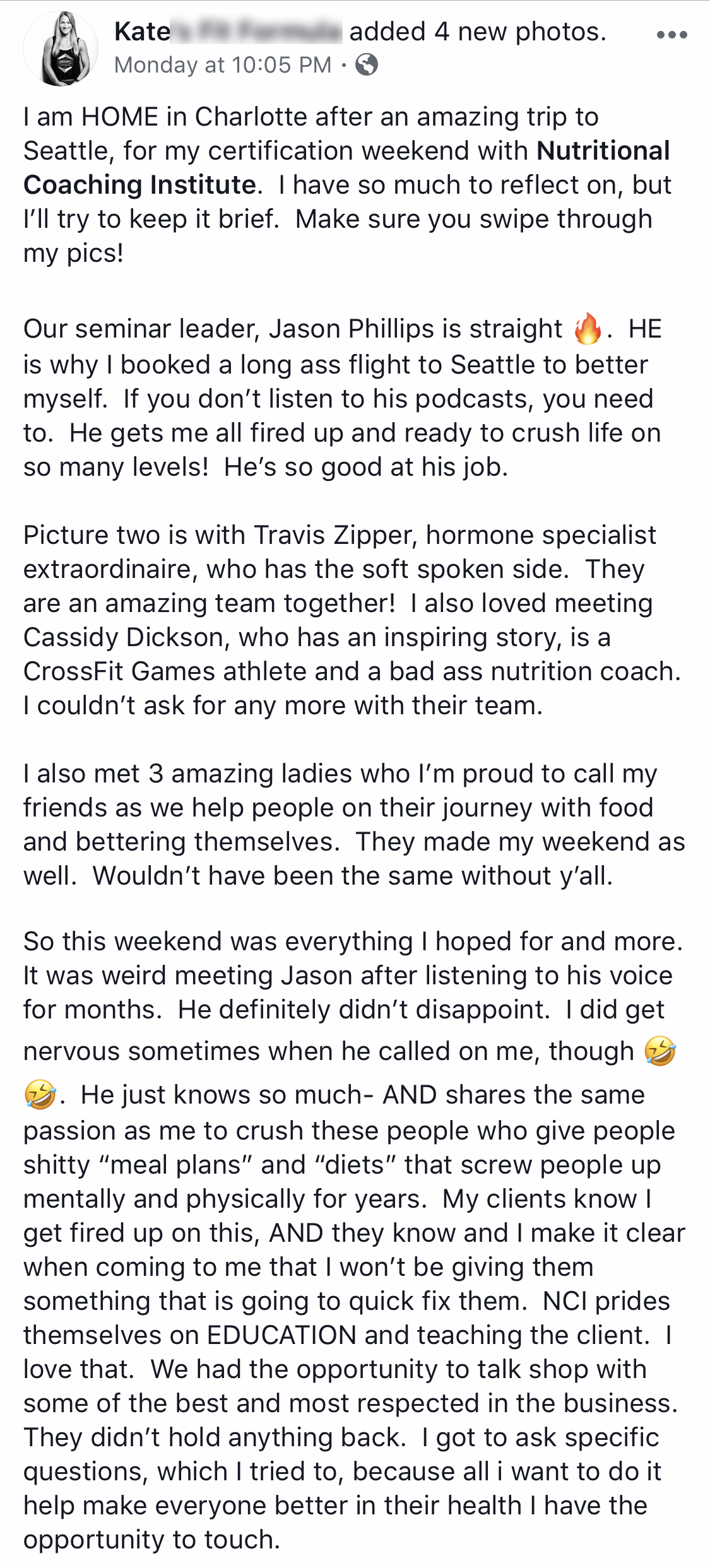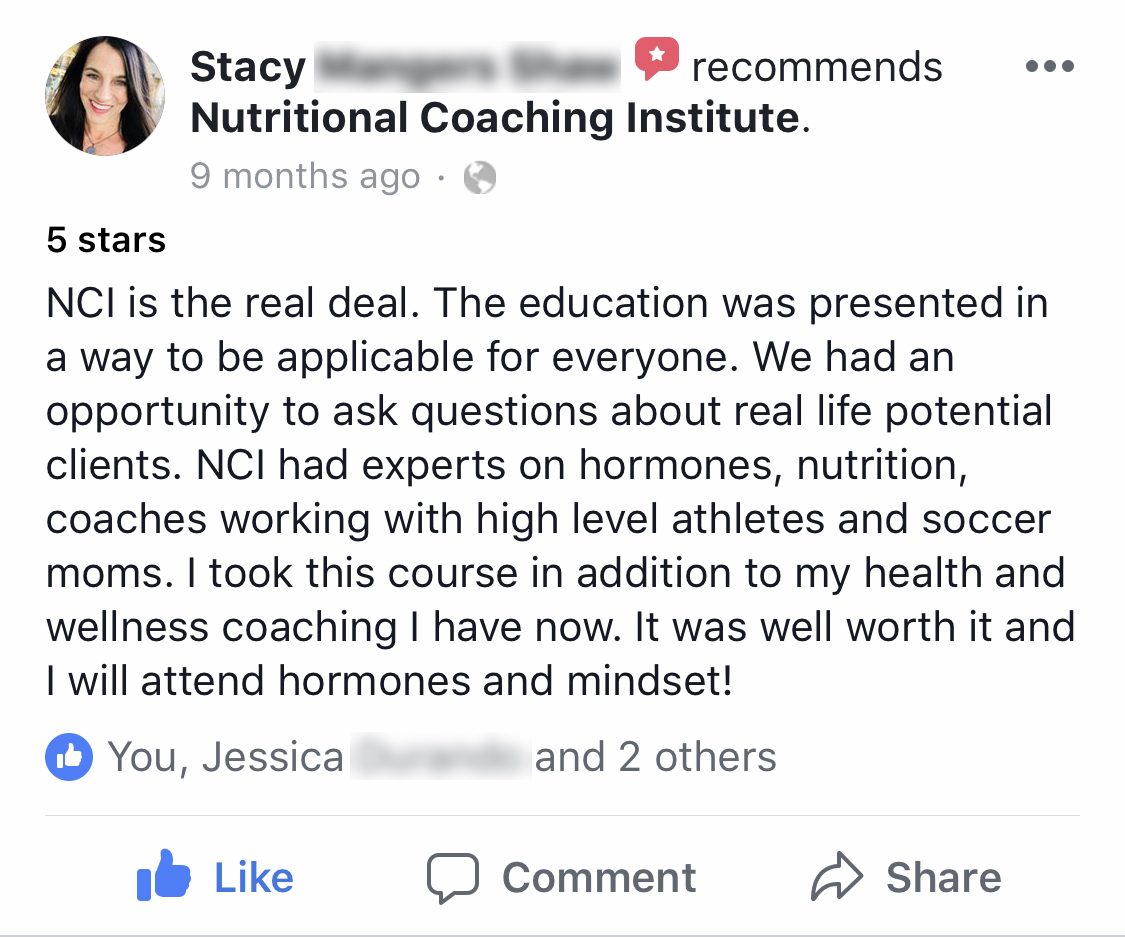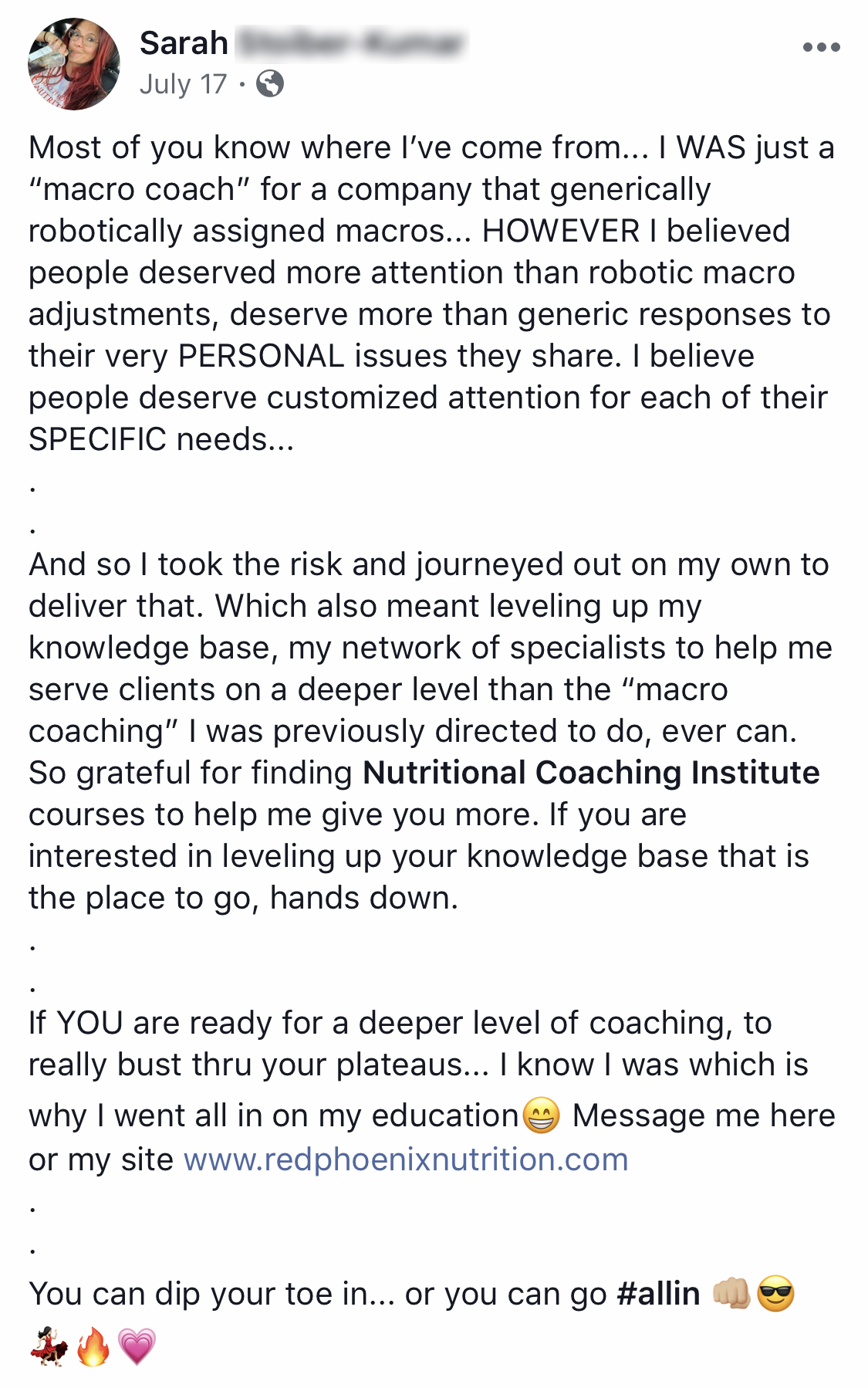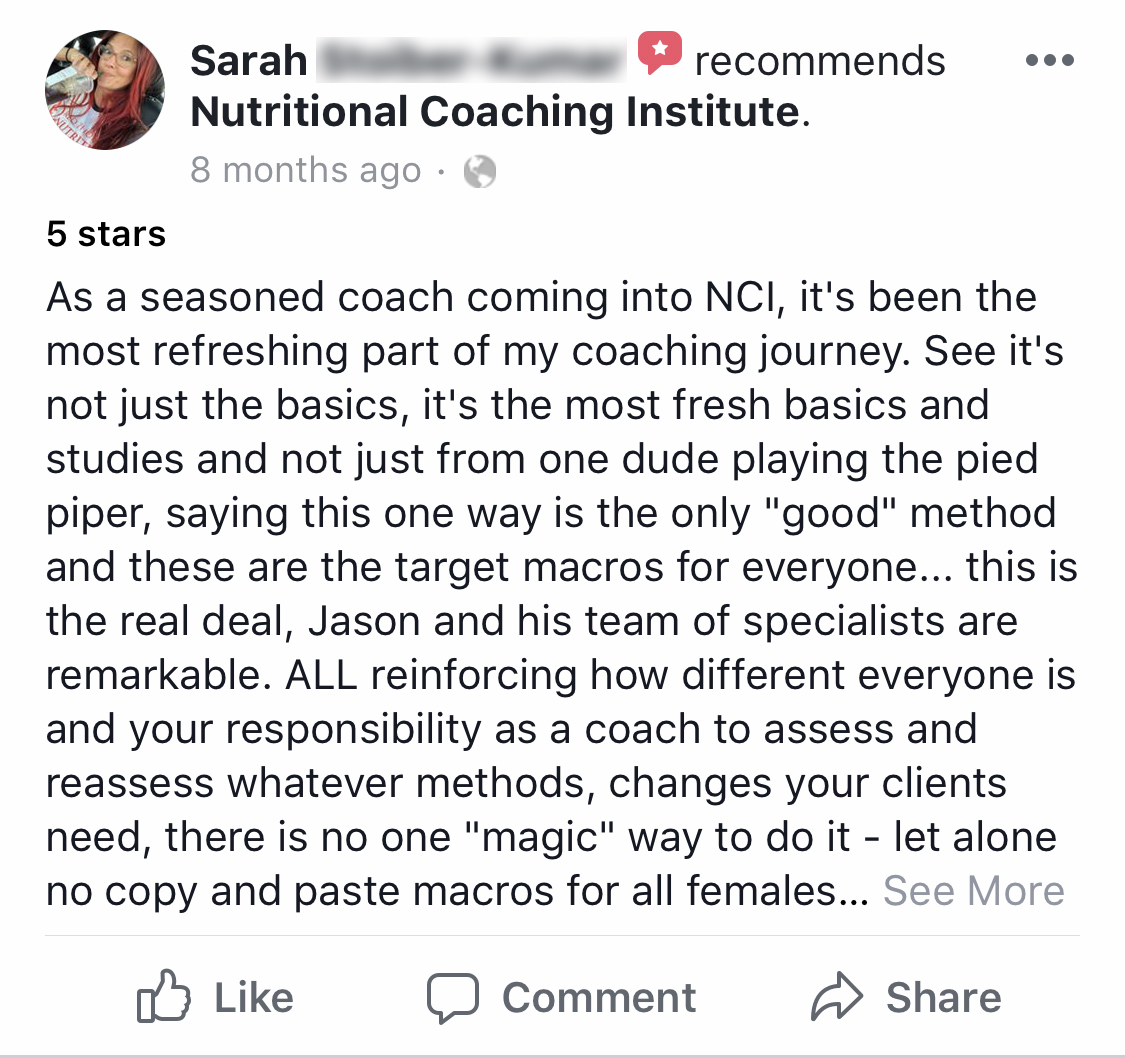 Are you ready to improve yourself AND your business?