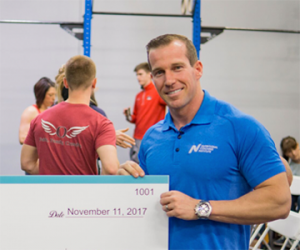 I'm Jason Phillips, founder of the Nutritional Coaching Institute. I discovered the power of nutritional coaching as a young man when I recovered from anorexia and learned that the proper application of food can save lives.
I've worked with everyone from pro athletes to weekend warriors. I was the first one to educate the CrossFit community on the importance of post workout supplements, and I've since gone on to work with UFC fighters, WWE wrestlers, and fitness celebrities.
These experiences have taught me that you don't need a "nutrition philosophy"—all you need is a tool chest of smart nutrition coaching techniques and a system to determine what your clients need right now.
So I created the Nutritional Coaching Institute to install in you the tools, mindset, and
confidence you need to tackle any client's toughest eating challenges.
Upcoming Available Classes Offered Online & In Person